M.S.L. Property Management offers Rental apartments in the Florida cities of Hallandale, Coral Springs, Sunrise and North Lauderdale. All in the Fort Lauderdale, FL vicinity.

Lake Villa Apartments
Hallandale, Florida
Broward County
(954)961-8900 / (866)999-0921
E-MAIL: lakevilla@mslrentals.com

Harbor Inn Apartments
Coral Springs, Florida
Broward County
(954)344-9116 / (866)999-0915
E-MAIL: harborinn@mslrentals.com

Marsh Harbour Apartments
Sunrise, Florida
Broward County
(954)741-8888 / (866)999-0927
E-MAIL: marshharbour@mslrentals.com

Park Plaza Apartments
North Lauderdale, Florida
Broward County
(954)722-0890 / (866)999-0923
E-MAIL: parkplaza@mslrentals.com

Home Page
English | Espaņol
Harbor Inn Apartments
ELEGANT LIVING . . . A CORAL SPRINGS ADDRESS AND ATTENTION TO DETAILS are two reasons to choose your new home at Harbor Inn. Our beautifully landscaped community is conveniently located within the sought after Taravella school district and elegant shopping at the Coral Square Mall. Our location provides easy access to the Sawgrass Expressway and Florida Turnpike. A quality apartment with lake and forest views, park-like settings and a warm country atmosphere awaits you at Harbor Inn. Corporate apartments are our specialty. DSL service available. Qualified pets welcome. Se habla espaņol.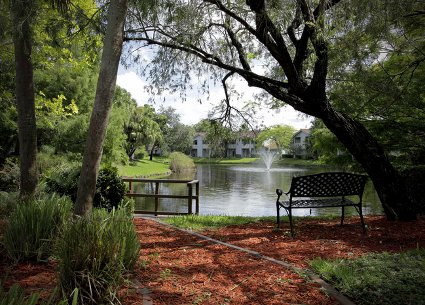 Please call for current specials!
Call Toll-Free: 866-999-0915
(People with foreclosure on record, no problem!)
More Pictures: | Clubhouse | Computer Room | Fitness Center | Lake View | Model | Nature Trail | Sign | Tennis |
Model Apartment Pictures:: | Dining Area | Guest Bathroom | Kitchen |
FEATURES:
Gated entrance
We pay for your water
Lighted tennis courts
Two swimming pools & jacuzzi
Computer/DSL service
Patios/balconies with storage
STARBUCKS coffee bar
Free DVD/Video library
New 24-hour fitness center
Upgraded Stainmaster carpet/tile
Full-size washer/dryer included
Beautiful clubhouse/entertainment area
ELEGANT LIVING AT A REASONABLE PRICE.
$$ ASK ABOUT OUR MOVE-IN SPECIALS $$
Model 1A: 1 Bedroom, 1 Bath. Rent starting @ $1289. Deposit starts @ $99. & goes up pending credit approval.
Model 2A: 2 Bedroom, 2 Bath. Rent starting @ $1489. Deposit starts @ $99. & goes up pending credit approval.
Experience the ultimate in apartment home living in Coral Springs! Located conveniently between the Florida Turnpike and the Sawgrass Expressway, only minutes from work, shopping the Coral Square Mall, Coral Springs schools and fine restaurants. DIRECTIONS: From the Sawgrass Expressway, exit Atlantic Boulevard, go east and Harbor Inn is straight ahead on the left. We are also 1/4 mile west of University; our entrance is on Atlantic Boulevard.
M.S.L. Rental Inquiry Form For The Harbor Inn Apartments
For the fastest availability check and current rental rates for apartments from M.S.L. Property Management, just fill-in this on-line form and click "Submit Inquiry" at the bottom. You may also e-mail M.S.L. at rentals@mslrentals.com. Be sure to include your name, current city location, and a telephone number, e-mail address, or fax number to contact you. Manually enter any return e-mail addresses. They are not automatically captured by the form.
Click "Submit Inquiry" above ONCE, then please wait
for instant confirmation of your request.
Harbor Inn Apartments
801 Harbor Inn Drive,
Coral Springs, FL 33071

Ph: (954)344-9116 / (866)999-0915
E-mail: harborinn@mslrentals.com
Broward County